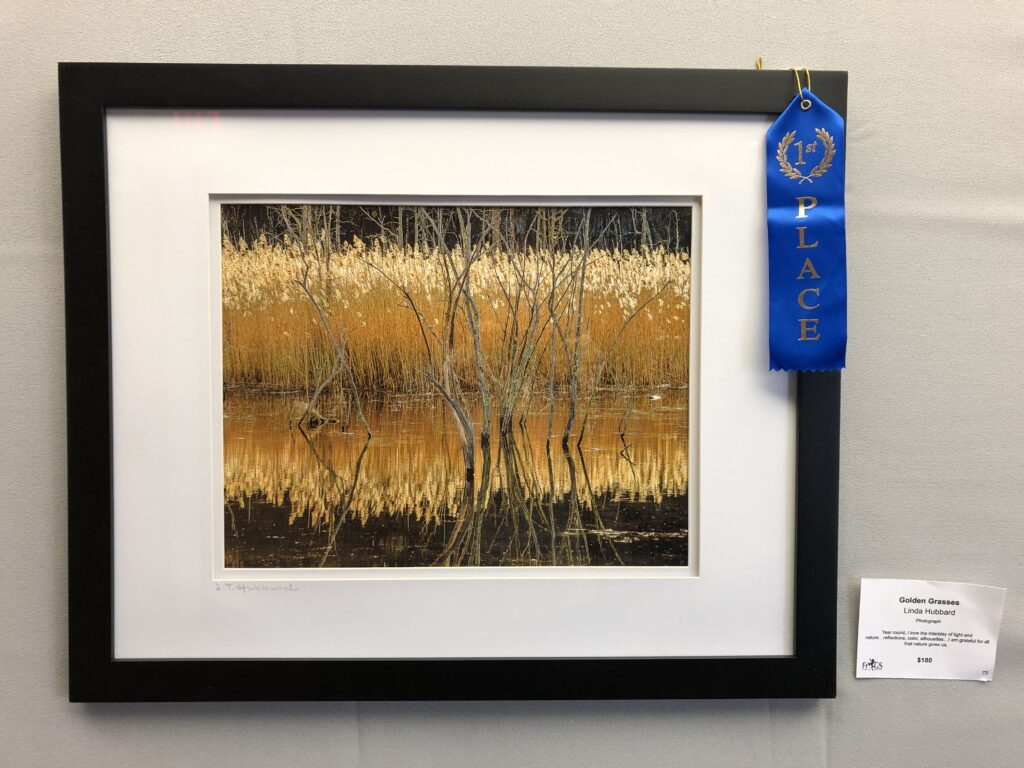 Golden Grasses by Linda Hubbard. Photography 1st place prize winner.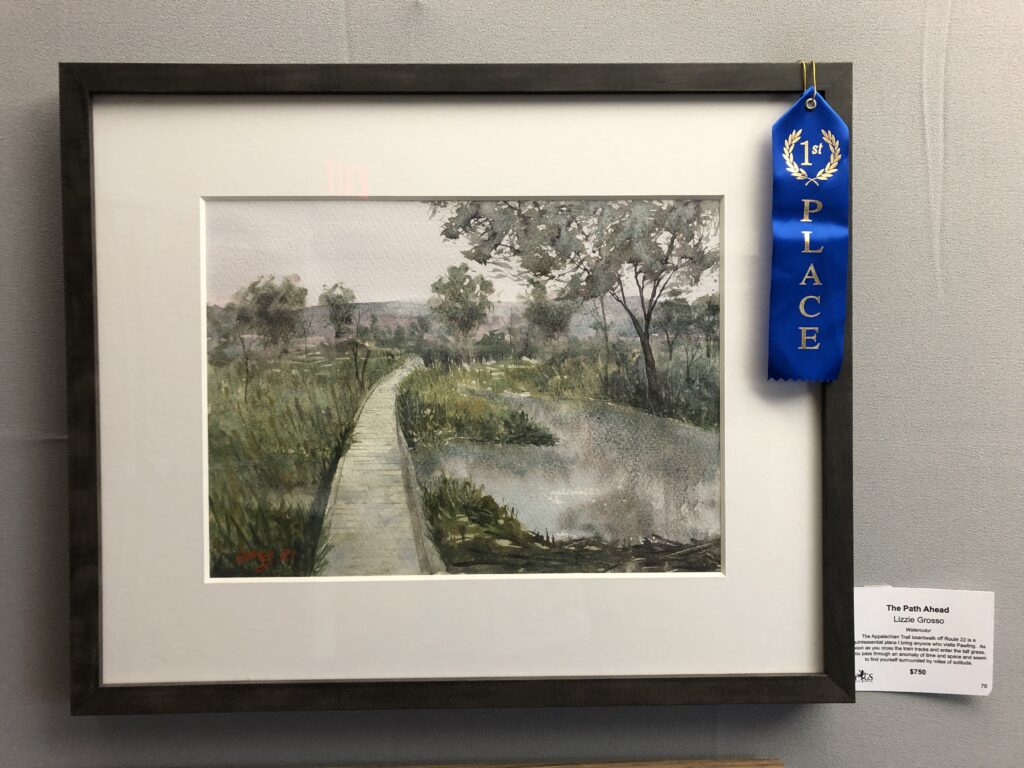 The Path Ahead by Lizzie Grosso. Painting 1st place prize winner.
Thank you to those of you who joined us over the weekend for our in person Fall Art Show and Celebration! We had a great turnout, and it was lovely to see so many people stopping by to enjoy the art, learn about the Great Swamp and appreciate our talks and birds of prey events.