On Sunday May 7th, 2023, it gave us great pleasure to hold a dedication ceremony for the Gordon Douglas Nature Reserve in Pawling. Gordon Douglas was one of the founders of Friends of the Great Swamp and has contributed immensely to conservation and public education about the Great Swamp for over thirty years – we appreciate his vision and leadership!
A fascinating story about Gordon's passion for the natural environment and association with the Great Swamp was presented by Judy Kelley-Moberg and can be found here.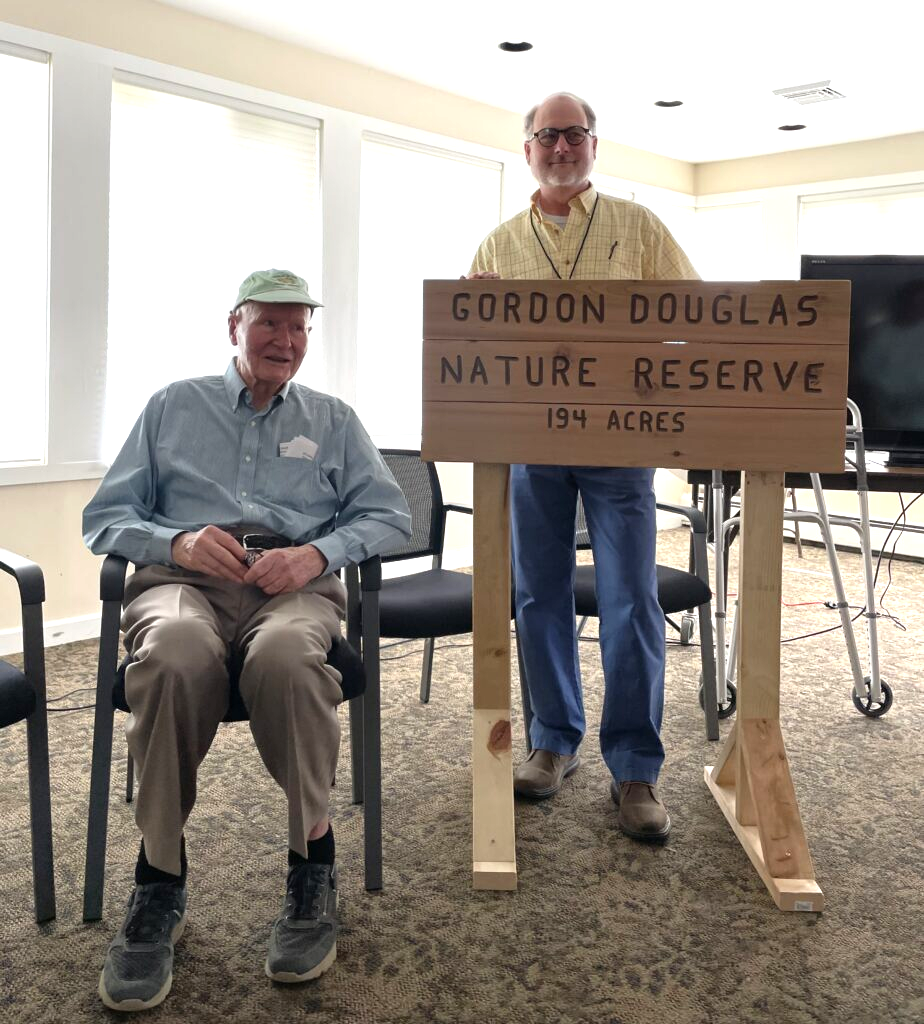 You can take a virtual tour of the reserve with this video compilation, courtesy of Jeff Hodges of Parker / Hodges Productions, Inc.
We also recently found this clipping from a column Gordon wrote in the Taconic Newspapers in 2004 that we wanted to share: